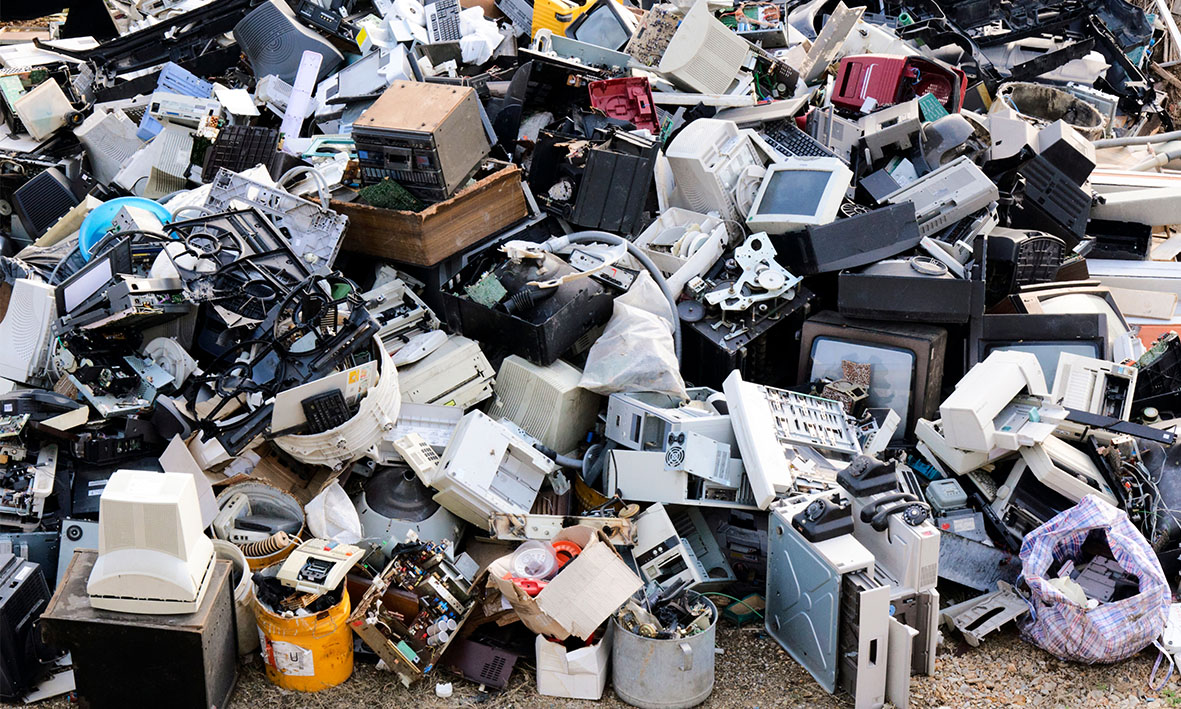 Electrical and Electronic Equipment Waste (WEEE)
 
Technology is infinitely valuable. It enables us to live safely and comfortably, enables us to learn, work, play, and stay connected to our loved ones.
We want to keep taking advantage of that value, even when we are done using our items. This way we can keep enjoying technology without threatening our environment.
Contact us, let's figure out how we can make it happen.
Our Work in Italy
Ancitel E&E has been a center of excellence on the management of WEEE since 2008. We work in close collaboration with the National Association of Italian Municipalities in the implementation of the National WEEE Agreement – signed with the WEEE Coordination Centre (WEEE CC).
Amongst other activities, we provide support and information to municipalities, urban waste management services, and the general public:
ANCI WEEE Help Desk (Toll free number: 800 090 187);
Communication campaigns and activities, providing information, documentation and operating manuals;
Promotion of the "one to one" collection (DM65/2010);
Setting up Info-Training Seminars for local administrators, technicians and private companies.
Ancitel E&E also carries out surveys, studies and research on WEEE management on behalf of the WEEE CC, and provides support to the Centre and to the National Association of Italian Municipalities in developing and deploying innovative communications campaigns focused on proper e-waste management

WEEE @ School
This project relies on our close collaboration with municipalities, local schools and waste collection services.
The initiative aims at promoting awareness about WEEE and proper WEEE management among primary school children, their families, and the general public. Students are both given relevant information in fun and relatable ways, but also involved in hands on experiments and activities.
Call us or email us to find out what we can do for you: +39 06 6832980 – info@raee.anci.it