We are a leading firm in the field of environmental consulting
Our expertize is developing and delivering effective solutions to your environmental challenges.
We want to encourage and enable an environmentally conscious culture by providing innovative green solutions that are beneficial both to the environment and to your balance sheet.
Contact us, we would love to discuss how we can help you achieve your goals.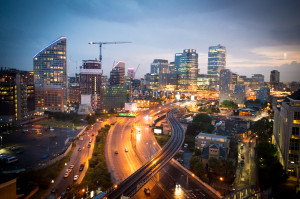 Ancitel Energy and Environment was established in 2007 with the core purpose of providing Italian municipalities with technical assistance in the planning and implementation of environmentally sustainable solutions.
Through our collaboration with local and national authorities, with industry associations and other stakeholders we have helped reach great results on a national level.
We keep broadening our area of operation and expertise in order to offer our clients the most effective and innovative solutions in
Waste management planning (public & private), monitoring and analysis
Economic analysis of waste management systems
Evaluation of suitable technologies for waste treatment
Guidance and support for public tenders, assistance in the drafting of tender documentation, assistance in proposal feasibility assessment
Drafting of waste and energy management Policy & Protocols
Strategic planning for long term CO2 emission reductions, supporting changes in line with new international environmental policies
Development of innovative software in order to provide monitoring of environmental changes, economic  analysis, and  both pre- and post- solution implementation
Decision support systems for waste, energy and water consumption
Promotion of sustainable transportation